While marketers are turning their attention to visual content, let's not forget that written content is still an important component of any effective content marketing strategy.
This form of content writing is often the best format for communicating in-depth, complex, or technical information, making it particularly well-suited for B2B marketing.
It gives you the opportunity to include a lot of keywords for SEO, while text-based landing pages are superior in terms of page speed and mobile loading, which can also improve search engine ranking.
In addition, this content writing form is often preferred by the older and wealthier demographics, who are more likely to have decision-making power.
Writing content doesn't mean it has to be a boring text-based writing style. There are many ways to use text-based content writing to engage your audience, generate leads, nurture relationships, and increase conversion.
There are ten content writing formats that are proven to be effective for content marketing:
Blogs
Articles
White papers
eBooks
Case studies
Presentations
Checklists
Q&As/FAQs
AMAs
Social media posts
Let's take a closer look at what success looks like for each content writing format. Each format also includes content writing examples.
1. Blogs
Blogs are probably the most widely used content writing and marketing format.
As part of a content marketing strategy, blogs are used to improve a website's ranking in search engines, drive traffic to a website, build brand authority with an audience, and address questions or concerns that arise at various stages of the customer lifecycle.
A post should contain relevant keywords based on keyword research, a title that helps convince customers to click through, and content that appeals to the target audience. Its content structure should also be formatted to optimize readability.
B2B Blog Content Writing Example: Ahrefs
It's tough to call out just one brand producing great B2B blogs. There are just so many content marketing teams that have stepped up when it comes to producing 10x content that ranks well in search engines and drives real business results.
One that stands out? Ahrefs.
Take this post on republishing content as an example. If you're familiar with Ahrefs blogs, you know that they're often heavily focused on offering tutorials. This content writing sample starts with an explanation of their own experience with republishing old content.
From there, you get a step-by-step breakdown of the process Ahrefs uses to republish content. What's unique about these guides is that Ahrefs uses its own platform to execute the process.
This approach perfectly blends actionable, informative content with the need to drive new sign-ups for their SEO platform.
It's not easy to replicate the Ahrefs model for B2B blog posts. In fact, there are situations where it may be impossible. But if you're looking to create content that aligns more closely with your business goals, Ahrefs is an example to learn from.
This approach perfectly blends actionable, informative content with the need to drive new sign-ups for their SEO platform.
Writing content replicating the Ahrefs model for B2B blogs isn't easy. In fact, there are situations where it may be impossible. But if you're looking to create high-quality content that aligns more closely with your business and marketing goals, Ahrefs has content writing samples to learn from.
2. Articles
Articles are often more educational and informative than blogs. Whereas blog posts might address current events, articles tend to be more evergreen.
Creating content for offline channels (e.g., in magazines and other publications) can help you educate an audience and position the author as a thought leader.
B2B Article Content Writing Example: Single Grain
Our own distinction between blogs and articles often comes down to where the piece of content will be published.
Are you publishing to your own website? It's probably a blog that's part of your brand's digital marketing strategy. Articles often fall into the categories of bylines and guest blogging. And that's why we'll use Single Grain as a prime example.
Single Grain offers highly specific information for anyone interested in guest posting to their blog. These standards are quite different from more traditional article examples like getting bylines on Forbes or Entrepreneur.
If you can pitch an idea that meets these standards, you'll put yourself in a position to increase your authority on a topic and get your ideas in front of a wide audience. Single Grain uses this guest post on effective SEO techniques to drive organic traffic as an example.
What you'll notice right up front is that there's a long table of contents associated with the article.
Most guest posts and byline opportunities won't require this level of depth. However, if you use this article as an example, you'll put yourself in a position to provide greater value to your audience.
3. White Papers
White papers are in-depth reports on specific topics. They usually present a problem or provide a solution and are written in a persuasive and authoritative tone.
Since more research and expertise are invested in the creation of white papers, they're of higher perceived value and often used as a lead magnet to capture the contact information of potential customers.
White papers are particularly popular among B2B marketers who want to position their brand as an industry expert and need to appeal to an audience that values in-depth information.
B2B White Paper Content Writing Example: SiriusDecisions
As ungated content becomes more valuable and in-depth, the role of B2B white papers continues to evolve. In the earlier days of inbound and content marketing, white papers were treated as content upgrades—downloadable assets that might have focused on top-of-funnel concepts rather than in-depth reports.
Now, white papers are moving back to the bottom of the funnel and offering deeper, more product-oriented (or technical) information. Look at SiriusDecisions as an example.
The research firm doesn't just offer a high-level growth playbook. They offer an updated version of the copyrighted Demand Waterfall, digging deep into their version of the B2B demand generation funnel.
Treat your white papers as assets for the consideration and decision stages of the buyer's journey. Infusing your ideas with key product and service information will help increase conversions.
4. eBooks
More in-depth than blogs and less formal than white papers, ebooks have high perceived value and are often used by content marketers as lead magnets.
Your ebook should cover a subject matter that's appealing to your buyer personas and be written in a way that reflects your brand personality so you can build relationships with the audience.
Create ebooks around the theme of a marketing campaign to showcase your brand's authority on the subject. You can also extract and repurpose the content for distribution in other channels (e.g., creating a post with an excerpt or using snippets as social media posts.)
B2B eBook Content Writing Example: LinkedIn
How do you offer enough value to get people to download your eBook?
Especially when there are so many comprehensive blog posts available to your audience, it can be difficult to differentiate an eBook. But when you look at LinkedIn eBooks, you start to see where the standard is set.
One popular example is The Sophisticated Marketer's Guide to Content Marketing.
This isn't just a long blog post packaged into a PDF and placed behind a lead gen form. The LinkedIn eBook is packed with insights from industry leaders like Joe Pulizzi, Andy Crestodina, Ann Handley, and so many more while offering a beautiful design that makes it easy to read through the 108 pages.
If you're looking to create the best possible eBook about a specific topic, this is the level of quality you should strive for.
5. Case Studies
This format is often used to demonstrate the effectiveness of a product or service by showing how it helps a client solve a problem or achieve a result.
Case studies provide detailed information that targets prospects in the consideration or purchase stage of the customer lifecycle. They also provide the opportunity to promote your products or services and include a call-to-action for the readers to take the next step.
Don't forget to use relevant numbers and metrics to illustrate the effectiveness of your products or services and present them in a way that your target audience can relate.
B2B Case Study Content Writing Example: Help Scout
There's a rampant problem with B2B case studies—so many are entirely focused on the provider instead of the customer.
Companies go out of their way to paint themselves as the hero their customers need to succeed. In reality, case studies should highlight how your customers are the heroes. Your potential customers want to see themselves in the story and think about all the potential benefits in their own context.
This is what Help Scout does well in its case studies. We'll look at the Paystack case study as an example.
While Help Scout talks about Paystack's challenges, there's always a positive spin. The focus here is on the rapid growth of Paystack rather than any potential failures in customer support.
Even a section at the bottom of the page focused on Paystack's favorite features turns a product-centric message into a customer-centric story. Make that shift in the focus of your case studies, and you'll start converting more prospects into customers.
6. Presentations
Slideshows, or presentations, are a great content format for storytelling, communicating metrics and statistics, and delivering an engaging user experience.
They give you an opportunity to showcase your knowledge in a visually appealing way and help you establish thought leadership.
Embedding a slideshow in a blog post or on a web page can increase engagement and dwell time, which signals relevancy to search engines.
B2B Presentation Content Writing Example: Drift
Whether you're building a slide deck for internal meetings and VC pitches or you're supporting the sales team, you have to know the subtle art of storytelling.
The storytelling factor is what made Andy Raskin highlight a Drift presentation as the best sales pitch he'd seen all year back in 2017.
Your presentations aren't about packing as many stats as possible into a slide as possible. Grab your audience's attention with a focus on storytelling. According to Raskin, there are 5 elements of telling a strategic story in your presentations:
Start with a big, undeniable change that creates stakes
Name the enemy
Tease the "Promised Land"
Position capabilities as "magic" for slaying "monsters"
Present your best evidence
7. Checklists
Checklists work well either as a standalone piece or a complement to a piece of long-form content to summarize the information into actionable bullet points.
It's also a popular format for creating content upgrades to generate leads from high-performing blog posts.
B2B Checklist Content Writing Example: Orbit Media
There used to be a formula for B2B checklists. You would run your inbound marketing program with top-of-funnel blog posts and create a CTA for your checklist as a content upgrade.
But at that time, most checklists were as simple as a handful of points in a one-page PDF. Much like the B2B white paper, the checklist has evolved.
Who says your checklist can't include loads of relevant information in addition to the main bullet points? The team at Orbit Media shows how this works with an ungated checklist about the perfect B2B website service page.
The article that contains this checklist dives deeper into each point in the graphic.
Your goal is no longer to create high-level content with a checklist content upgrade—it's to make each piece of content as valuable as possible for your target customers. And in the case of a checklist, that means explaining your points in-depth.
8. Q&As or FAQs
A question-and-answer format allows you to address prospects' and customers' concerns in a helpful and engaging manner. Phrasing the questions in a way that's similar to how your target audience would type a search query will help you improve SEO rankings.
Q&A content gives you the opportunity to showcase your knowledge in your area of expertise, and it's a great way to attract prospects in the awareness stage of their customer journey.
FAQ often pertains to your products or services. It provides timely self-service customer care to those who have pre-sale questions or require post-sale support, which can help increase conversion and customer satisfaction.
B2B FAQ Content Writing Example: Velocity Partners
FAQ pages are fairly self-explanatory. However, it's still good to look at an example and get a model for your own page.
Doug Kessler put together this slight parody of a B2B FAQ page back in 2011. While it's not an official brand example, it does highlight the what/why/how of FAQ pages.
9. AMAs (Ask Me Anything)
Similar to Q&As, AMAs offer the opportunity to address questions from your readers while incorporating keywords that your audience often uses in their search queries.
AMAs can be more informal and tend to focus on one specific topic. In addition, you can take the interaction to a variety of platforms, such as social media channels, to help increase audience engagement and build brand awareness (e.g., by using the appropriate hashtags.)
B2B AMA Content Writing Example: Startup School
Reddit popularized the AMA by giving users an incredible level of access to prominent subject matter experts.
Interview-style blog posts and podcasts have become the norm for B2B content. Take that content writing format a step further by running AMAs with relevant experts. This is what Y Combinator has done within its Startup School.
One example is an AMA with B2B and SaaS expert Patrick Mckenzie. If you scroll through the AMA, you'll notice one key theme—the alignment between users and the subject matter expert. Running AMAs with prominent leaders and experienced industry figures that align with the interests of your ideal customers will lead to better engagement with your content.
10. Social Media Posts
There are different types of content you can post on social media. The majority of them should focus on providing value and engaging with your followers.
Besides posting content in text format, you can share a link to a blog post along with a headline and a summary to entice people to click through. Or accompany an image or video content with some copy to provide context and start a conversation.
You can also promote high-performing posts by targeting a specific audience to increase your exposure and gain new followers.
B2B Social Media Example: Refine Labs on LinkedIn
Most B2B brands have viewed social media platforms as places to blast out links to their content.
While social media is critical to content distribution, relentlessly promoting links to your site can backfire (especially when you're just starting to build trust with your audience).
Take LinkedIn, for example. It's a powerhouse for organic reach—but LinkedIn often suppresses posts that contain links. Refine Labs has started to post from its company profile the same way individuals do (and they're seeing results).
There aren't many company profiles on LinkedIn that can generate that kind of engagement. And as they build trust, they'll get more traffic that will continuously trickle down to business results.
They create content that's interesting to their target customers. By not looking for anything in return, they're able to get the LinkedIn community of marketers to trust them.
Final Thoughts About Written Content Formats in Marketing
To maximize the power of written content in your marketing mix, you need to be consistent in your content creation and promotion efforts.
For many businesses, scaling their content production can be quite a challenge. Thankfully, you can now outsource your content creation to a content writer without sacrificing the quality of your content.
nDash allows marketers to pay freelance writers, streamline their content production process, and find high-quality talent all in one place.
Request a demo to see how you can quickly scale up your content marketing efforts quickly and affordably.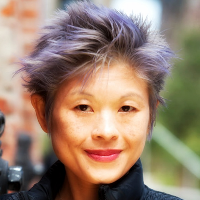 Editor's note: This post was written by nDash community member Ling Wong. Ling writes a variety of business articles and website copy on topics such as website and content strategy, B2B marketing, inbound, and more. To learn more about Ling or to have her write content for your brand, sign up for nDash today! 
We updated this blog post on August 20, 2020, to add new examples for each content writing format, add images to the examples, and provide greater value for our readers.